︎ Ghostmarkets



︎ [English below]



Research/Art platform_performative installations+radio podcasts+talks : collaborative project led in Poissy and Fleury-Mérogis prisons

With : Marina Ledrein, Jean-Pierre Aubry, Mouhad.S., JDH, Younès, Kapo, J-Marie Koeta, Habib, Silva, Ben, Christophe, Brali, Sparafucile, Youssef Rhnima, Philippe T., Ilich, John Dow, Olivier Royer-Perez, Melchior Simioni, David Rabouin, Sonia Manseri, Nadeera Rajapakse, Alice Mulliez, Van-Kim Tran, Laurence Mongin, Christophe Ramage, Michel Galindo, Yang Yang, Gaëlle Renaudin, Gabriel Gonzalez, Baptiste Evrard, Didier Sallustro, Sébastien Cabour, Brice Nougues, Julie Machin

Ghostmarkets s'inscrit dans une collaboration sur le long terme avec un groupe d'hommes détenus au sein de la maison centrale de Poissy, constitué en 2015 dans le cadre de la Section des Etudiants Empêchés, programme d'enseignement porté par l'université de Paris. Au fil des années, le groupe prend son autonomie et, sous la direction de Julie Ramage, prend l'identité d'un collectif de recherche-création collaborative.

En 2019, prenant pour point de départ l'interdiction de toute transaction dans l'espace carcéral, ils-elle s'engagent dans la création d'un réseau de production monétaire à l'intérieur des murs. Les débats menés à cette occasion témoignent de l'existence préalable d'un système économique invisible, basé sur l'échange de services, les dettes d'honneur et la performance de la masculinité. En mars 2020, le premier confinement met fin au travail sur le terrain.

Une première version du projet a été présentée à Bétonsalon - centre d'art et de recherche en septembre 2020, sous la forme d'une installation performative incluant deux jours de discussions publiques et de lectures radiophoniques, en partenariat avec la Cité internationale des arts et la plateforme de recherche-action européenne Transmaking. Est créé un "film fan­tôme" à partir des docu­ments de pré­pa­ra­tion du tour­nage avorté : une archive vivante déployant le dia­lo­gue à l'exté­rieur des murs, pour le repla­cer dans le contexte de la crise économique et sani­taire que nous tra­ver­sons. Ghostmarkets permet ainsi l'élaboration d'un témoignage collectif, polyphonique et multisubjectif questionnant l'impact de la distanciation sociale sur nos rituels d'échange, l'importance du toucher dans l'économie des rapports sociaux ainsi que les liens entre économie, questions de genre et désastre sanitaire.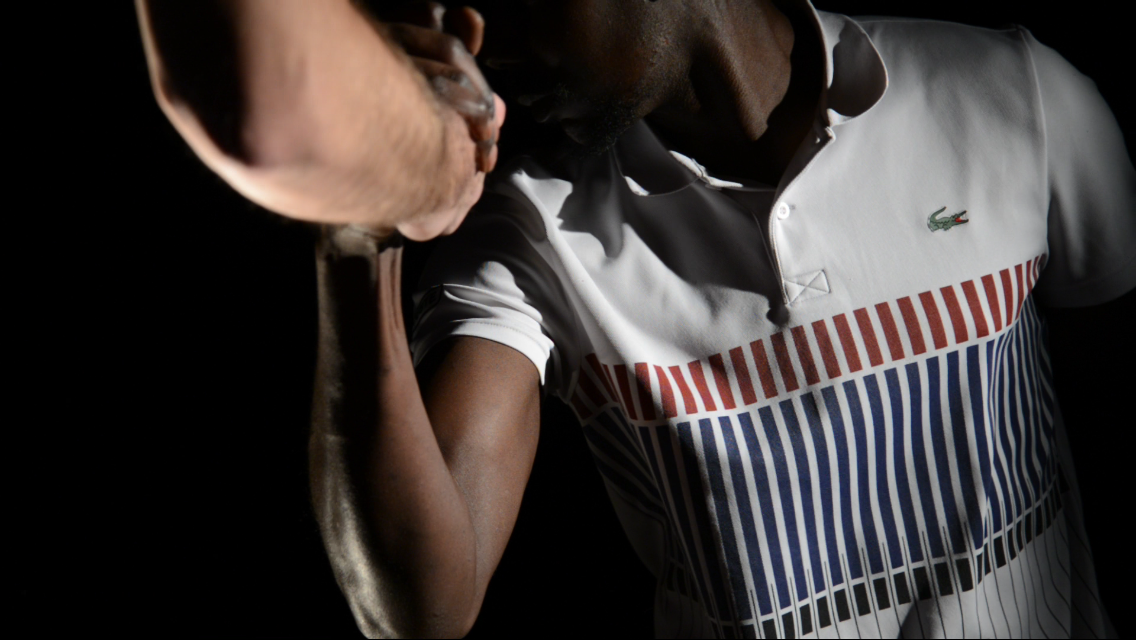 Une seconde version du projet est élaborée dans le cadre de la résidence de Julie Ramage au Fresnoy-studio national des arts contemporains, en 2021-2022.

Alors qu'elle dirige et capte les échanges de son groupe de travail, Julie Ramage mesure progressivement la complexité de sa position à l'intérieur des murs : le protocole de vérification des cartes SD transforme son camescope en outil de surveillance, tandis qu'au fil des semaines, dons et contre-dons témoignent des profonds échanges symboliques qui se tissent avec son groupe de travail.

Les archives audios, vidéos et textuelles de cette expérience collective sont organisées en un double dispositif. Un film "troué", marqué par l'extraction des voix de ses collaborateurs détenus, concentre l'attention sur la matière, sa transformation et sa prise de valeur symbolique. Une édition photographique présente la transcription audio des échanges ainsi que l'inventaire des différentes transactions proposées, acceptées ou refusées à cette occasion. Mis à la disposition de la population carcérale et du visiteur, invité à l'emporter, cet objet permet la dissémination de la parole à l'intérieur et à l'extérieur des murs.



Conception graphique de l'édition réalisée en collaboration avec Gaëlle Renaudin, également en charge du design graphique


︎ [English version] ︎

Ghostmarkets is part of a long-term collaboration with a group of men prisoners at Poissy prison (France), forged in 2015 as part of the Section des Étudiants Empêchés (Section of Detained Students), an educational program supported by the University of Paris. Over the years, the group has become self-sufficient, and, under the management of Julie Ramage, it has taken on the identity of a collaborative research-creation collective.

In 2019, in the wake of the prohibition of all transactions in the prison space, they engaged in the creation of a monetary production economy inside the walls. The debates conducted on this occasion testify to the prior existence of an invisible economic system, based on the exchange of services, debts of honor, and the performance of masculinity. In March 2020, the first lockdown put an end to the fieldwork.

A first version of the project was presented at Bétonsalon-Art and Research Center, in September 2020, in the form of a performative installation including two days of public talks and radio readings, in partnership with the Cité Internationale des Arts, in Paris, and trans-making, a European action-research platform. A "ghost film" was created from the preparatory documents of the filming cut short–a living archive that keeps the conversation going outside the prison walls in order to place it in the context of the economic and health crisis we are facing. Ghostmarkets thus allowed for the production of a collective, polyphonic, and multisubjective testimony questioning the impact of social distancing on our exchange rituals, the importance of touch in the economy of social connections, as well as the links between economy, gender issues, and public health disaster.

A second version of the project was developed during Julie Ramage's residency at the Fresnoy-Studio National des Arts Contemporains, in 2021–2022.

As she was directing and recording the discussions of her work group, Julie Ramage came to realize the complex position she assumed inside the prison walls. The SD card verification protocol turned her camcorder into a surveillance tool, while over the weeks, gifts and counter-gifts would testify to the deep symbolic exchanges that took place within her work group.

The sound, video, and textual archives of this collective experience were organized in two ways. An installed film, marked by the extraction of the voices of its detained collaborators, focused on the material transformation and gain in symbolic value. A photographic edition presented the audio transcripts of the discussions as well as the inventory of the various transactions proposed, accepted or refused on this occasion. This object was made available to the prison population and to visitors, who were invited to take it home to keep the conversation going inside and outside the walls.